Our dentist, Dr. Gregory Butler, and our team at Butler Dental Group care about the oral health needs of all our patients and want to be sure that even patients without dental insurance can get the dental treatment and attention they require. We are pleased to offer patient membership plans in Butler, Indiana, to work with a variety of different health and financial needs. If you would like to learn more about our patient membership plans or if you have any questions, please call 260-868-2221 to speak with a member of our team.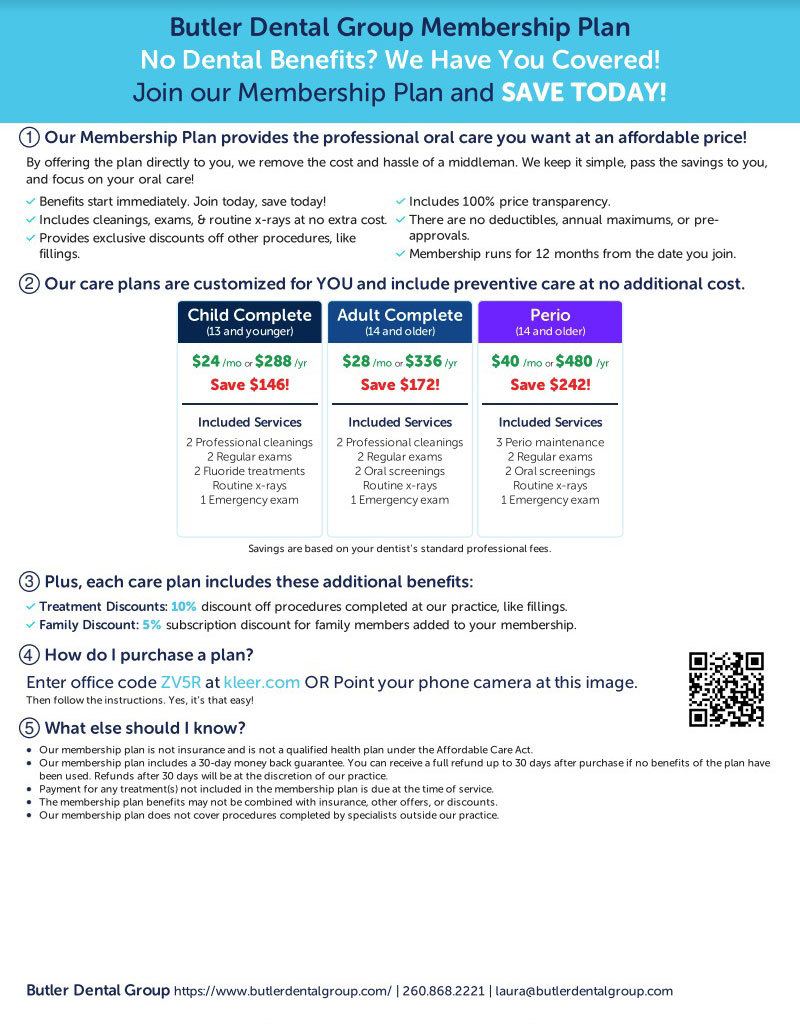 Our dental membership plans that we offer directly to our patients are simple, comprehensive and affordable. Some key characteristics of these plans are:
They cover preventive care needs and can provide discounts for other treatments.
There is no waiting period, so you can start using your benefits right away.
Membership will run for 12 months from the date of purchase.
There are no co-pays, deductibles, pre-approvals or annual maximums.
The full price of each plan is transparent – there are no hidden fees.
You can purchase and manage your plan from any device (phone, tablet, etc.).
Click the links below to sign up for one of our patient membership plans!