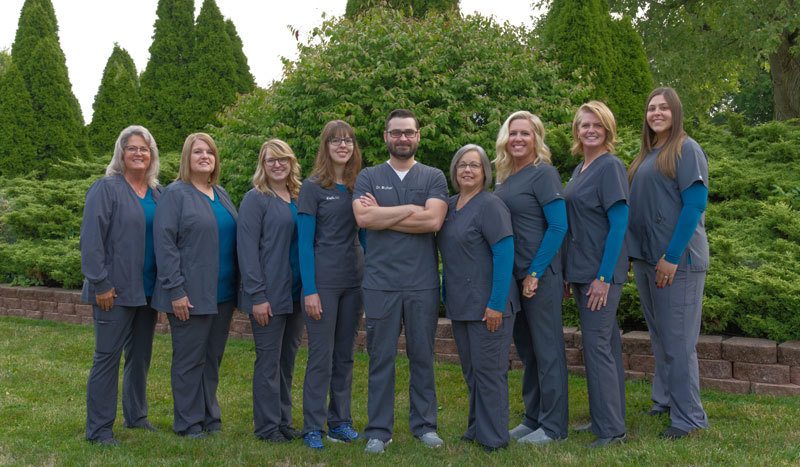 Are you in search of compassionate, family-friendly and personalized dental care in Butler, Indiana? Look no further than Butler Dental Group! Our dedicated and caring team members have been with us for many years, creating a sense of comfort and ease with their experienced service. To learn more about our office staff, please see below. You are welcome to also contact our practice at 260-868-2221 at your earliest convenience if you feel ready to arrange a visit with our dentist, Dr. Gregory Butler.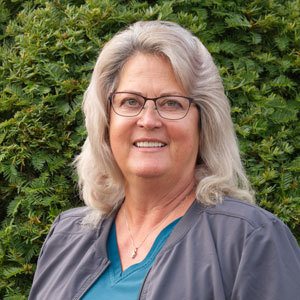 Laura has been with Butler Dental Group since 1991 and has been affiliated with the American Association of Dental Office Management for over ten years. Through this organization, she has received a fellowship (FAADOM) and continues her education. Laura works with patients on insurance and financing to help them find an affordable solution to their dental needs. She loves working with a team that is so caring. To Laura, our many long-term staff members, combined with the new technologies and procedures provided by Dr. Butler, make for a great dental practice. Laura and her husband enjoy boating, family time and traveling.
Kara
Scheduling Coordinator
Kara graduated from the University of Toledo with a degree in marketing in 2010, and came to Butler Dental Group with over 20 years of legal and business management experience. She has been a part of our team since March 2021. At our office, she works to model and demonstrate her personal commitment to achieving the team's goals and ensuring the success of the practice. For Kara, every day brings new patients and new cases that present professional challenges for her to do her best. She finds satisfaction in the gratitude of our patients when they feel confident in their smiles and overall dental health. Kara is married with four children, and away from the office, she enjoys traveling, hiking, skiing, all water sports and personal training.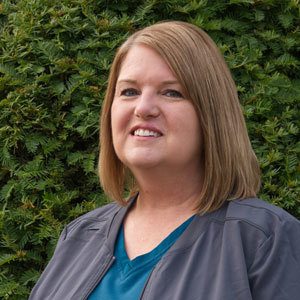 Mindy
Business Coordinator
Mindy has been a part of the Butler Dental Group team since 2007. She enjoys talking with our patients, getting to know them and helping them with their insurance needs. Mindy has been married to her husband, Lonny, since 1987 and they have two grown children. In her free time, she looks forward to spending time with her family, gardening, cooking and watching sports.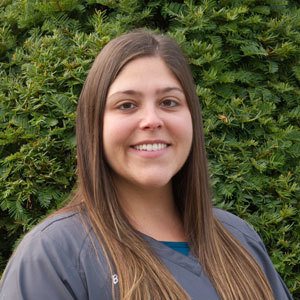 Brittany graduated from Indiana University-Purdue University Fort Wayne. She joined our team in 2012.
She loves the fact that at Butler Dental Group, we are a family and that everyone works together to make our office successful. Along with her hygienist duties, Brittany tries to be as flexible as possible to help her teammates out however she can. Brittany and her husband, Kameron, have two fur babies. They enjoy camping at Silver Lake Sand Dunes in the summer and riding their RZR.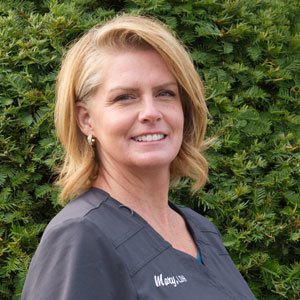 Mary
Licensed Dental Hygienist
Mary earned her Associate of Applied Sciences in dental hygiene in 2001 before joining our office and working with the Butler Dental Group. She appreciates the family atmosphere at our office between her coworkers and her patients. She always tries to understand her patients' needs and treat the entire person, not just their smile. Mary and her husband, Don, have two children and two dogs. She enjoys kayaking, being outside, music and genealogy. She has a passion for historical preservation and fostering peoples' interest in their heritage. Connecting with people in this way has greatly enhanced her life.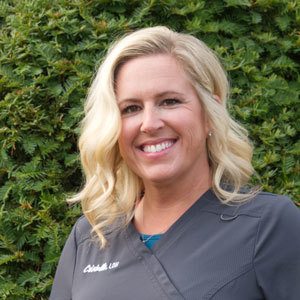 Cristalle
Licensed Dental Hygienist
Since graduating from Indiana University-Purdue University Fort Wayne in 2003, Cristalle has been a valuable member of our office. For her, patient care all starts with hygiene. Cristalle believes that if she can educate patients on proper oral hygiene it sets the tone for life-long habits. She also enjoys the fact that we can bring back a patient's confidence by fixing their smiles. Cristalle enjoys spending time with her two daughters.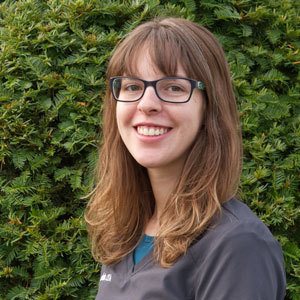 Kayla is a 2014 graduate of DeKalb High School. She earned her certified dental assistant and expanded functions dental assistant certifications at IPFW in 2019. She joined Butler Dental Group in 2019. She loves the small-town, family feel of our office and enjoys getting to know our patients. Kayla grew up in Auburn and is the youngest of five children. Her own kids are a senior husky and a tortoise. Her hobbies include drawing and traveling, and she always looks forward to spending time with family and friends.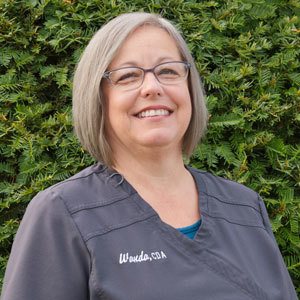 Wanda
Expanded Functions Dental Assistant
Since 1994, Wanda has been a dedicated member of our office with a high commitment and passion for dentistry. She earned her certification with a two-year, on-the-job training program that was documented through the state of Indiana. Wanda feels pride in knowing that our practice works to provide the best care and treatment possible to our patients. She and her husband, Dale, have one son, who is in the United States Air Force. Together, they enjoy camping at Houghton Lake, Michigan.