Are you in search of compassionate, family-friendly and personalized dental care in Butler, Indiana? Look no further than Butler Dental Group! Our dedicated and caring team members have been with us for many years, creating a sense of comfort and ease with their experienced service. To learn more about our office staff, please see below. You are welcome to also contact our practice at your earliest convenience if you feel ready to arrange a visit with our dentist, Dr. Gregory Butler.
---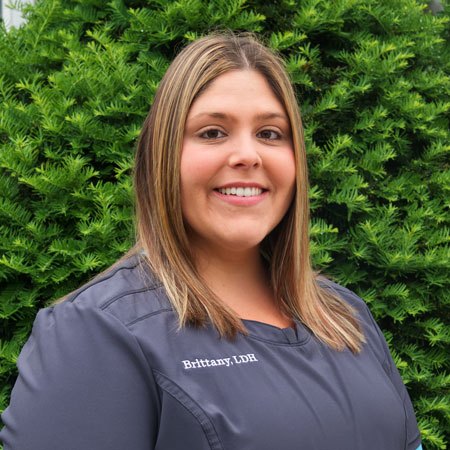 Brittany – Dental Hygienist
Brittany has been a part of the Butler Dental Group team since 2012 and graduated from Indiana University-Purdue University Fort Wayne with an Associate of Science degree in dental hygiene. Brittany believes the success of the practice is a result of how great our team works together and communicates. We treat our patients like we would our own family members and truly work together as a team to give our patients the best care possible.
Brittany and her boyfriend, Kameron, have two dogs, a German shepard and yellow Lab. She also has two nephews, Carter and Jackson. In her free time, she enjoys reading, visiting local wineries, cooking, baking and spending time with her friends, family and out in nature.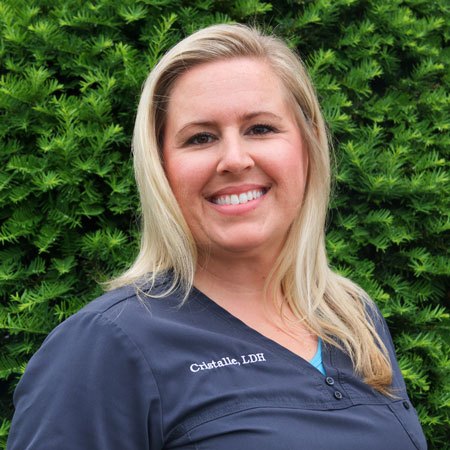 Cristalle – Dental Hygienist
Since graduating from Indiana University-Purdue University Fort Wayne in 2003, Cristalle has been a valuable member of our office. For her, patient care all starts with hygiene. Cristalle believes that if she can educate patients on proper oral hygiene, it sets the tone for life-long habits. She also enjoys that we can bring back a patient's confidence by fixing their smiles. Cristalle is married and has two daughters.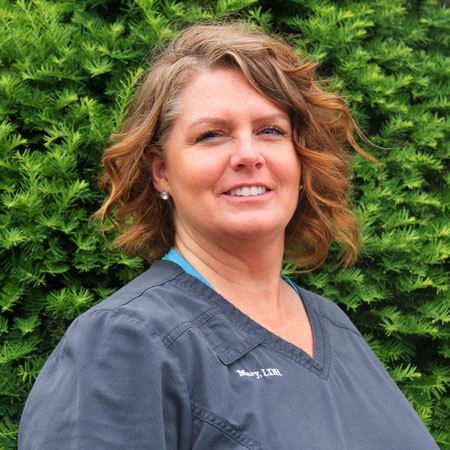 Mary – Dental Hygienist
We have had Mary as a hygienist at our practice since 2001, after she graduated from Indiana University-Purdue University Fort Wayne. She also obtained her license to administer anesthesia in 2011. Mary enjoys the small-town, family feel of our office, which she considers to be rooted in teamwork. Married for 24 years, Mary has two teenagers. She and her husband also own a SxS UTV and enjoy trips to West Virginia, Tennessee and Kentucky where they can ride the trails.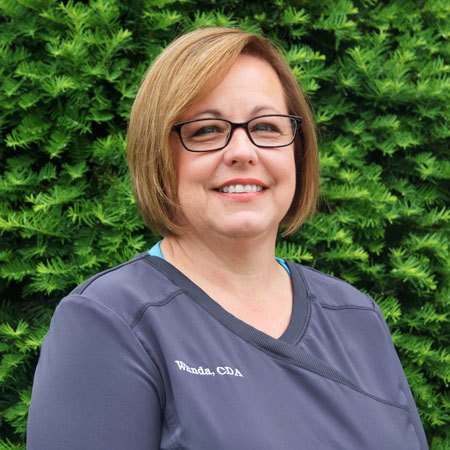 Wanda – Expanded Functions Dental Assistant
Since 1994, Wanda has been a dedicated member of our office, with a high commitment and passion for dentistry. She earned her certification with a two-year on-the-job training program that was documented through the state of Indiana. Wanda feels pride in knowing that our practice works to provide the best care and treatment possible to our patients. She and her husband, Dale, have been married 34 years and have one son, who is in the United States Air Force. Together, they enjoy camping at Houghton Lake, Michigan.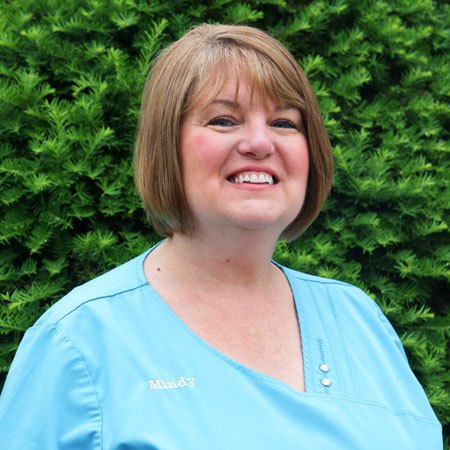 Mindy – Business Coordinator
Since September of 2007, Mindy has enjoyed working with our patients and helping them understand their insurance. She loves talking with our guests, too, and hopes she can ease their minds while being here. Mindy and her husband, Lonny, have been married since 1987 and have two adult children. Outside of the office, she enjoys taking family vacations that usually include 15 or 20 members of the family watching and playing sports.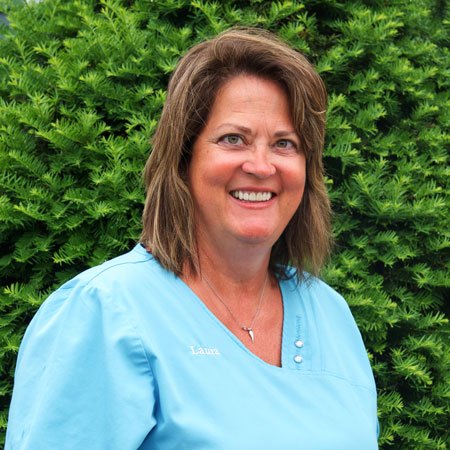 Laura – Office Manager
Laura has been with Butler Dental Group over 25 years and has been affiliated with the American Association of Dental Office Management for over five years. Through this organization, she has received a fellowship (FAADOM) and continues her education. Laura helps patients with insurance and financing to help them find an affordable solution to their dental needs. She loves working with a team that treats each other like family and is truly a caring group. To Laura, our many long-term staff members, combined with the new technologies and procedures provided by Dr. Butler, make for a great dental practice. Laura and her husband enjoy boating, family time and traveling.